Are you planning on buying office workstations? Then you must be aware of the classic problem – all the value add is fine, but we are running on a tight budget.
We understand this and are here to help you. When people look at businesses and see them wait for years to replace something like the office furniture or go for the very entre level options, it is usually not because the proprietors or office managers don't want their employees to be comfortable. It is majorly a result of budget constraints.

After years of experience in helping businesses navigate through their furniture buying challenges, we have developed this budget furniture purchase guide for you. Follow these steps and save yourself a ton of capital that you can deploy elsewhere:
Buying Office Workstations, consider this guide to help you save money on your next office furniture purchase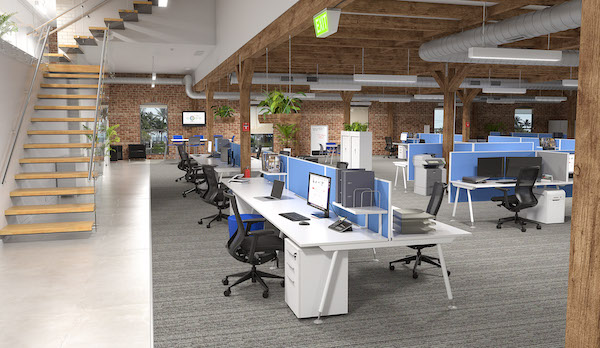 1. Understand the need profile of your business and stick to the requirements.
That artisanal painting will definitely look cool on that wall, but it will also burn a hole in your balance sheet. It is natural for business operators and owners to get excited about artefacts and other furniture they might not necessarily need, but it serves their aesthetic demands. This is the exact time when you have to curb your enthusiasm and stick to the functionalities your employees seek.
You don't have to worry about this. We give you a free design consultation session where you will be able to hit the sweet spot between functionalities and aesthetic requirements in your furniture.

2. Be deliberate about space planning.
You have limited space in your office and your business will grow in the coming years. Here's the thing – the space will not magically manage itself. At some point or another, you will have to get very creative with your space planning ideas; and some of these ideas might even hurt the productivity of your employees. So, how do you proceed?
This is the reason why we start all our client interactions by providing businesses with a free space planning consultation session. This way, you will have a structured plan to utilize maximum space in your office, which is in tandem with your business strategy and expansion plans.

3. Buy once but buy quality.
Want to hear a counterintuitive idea? Buy quality furniture, even if it is peeping beyond your said budget. The thing about furniture is that if you calculate the incremental productivity levels it provides, the furniture repair costs it saves and the replacement costs it postpones – the furniture will more than pay for itself. Even if you are buying office desks, your perspective should be such that you evaluate the value they bring to your business. The moment you start thinking about it this way, it will make more sense.
With the relatively compromised quality of office furniture, you might save in terms of immediate costs. That said, the increased repairing and servicing costs, along with possible dips in productivity due to frequent repairing needs and smaller use-life span would eventually go way beyond the little amount you might have saved initially.