OPENING HOURS
Monday

9:00am – 5:00pm

Tuesday

9:00am – 5:00pm

Wednesday

9:00am – 5:00pm

Thursday

9:00am – 5:00pm

Friday

9:00am – 5:00pm

Saturday

Closed

Sunday

Closed
Office Workstations Products in Melbourne CBD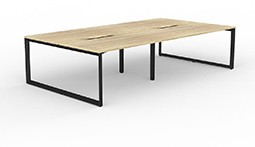 4 Person Office Workstations – Back to Back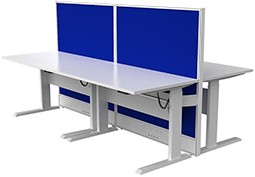 4 Person Electric Sit Stand Office Workstations With Acoustic Screens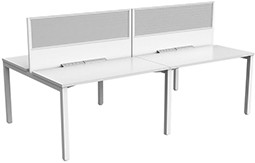 Office Workstations for 4 People With Desk Based Screens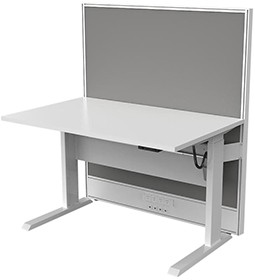 Single Person Electric Height Adjustable Workstations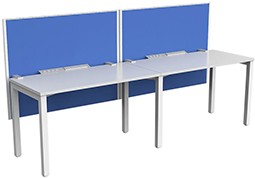 2 Person Side by Side Office Workstations – Straight Desk Runs with Screens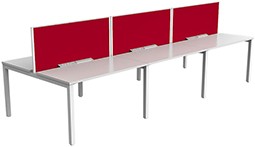 6 Person Office Workstations with Acoustic Screens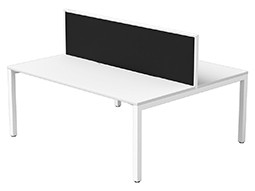 2 Person Back to Back Office Workstations with Desk Based Screens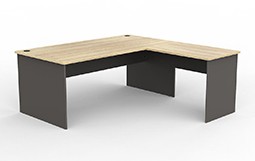 Modern Corner Workstations with Beech Top
Office Workstations Projects In Melbourne CBD
FISHBURNERS
SWISSLOG
KINEXUS
BSCHOOL
Office Workstations in Melbourne CBD
If you are setting up an office in Melbourne, you have to know about office workstations in Melbourne CBD. Melbourne CBD is the jewel in the crown of Melbourne. It is the business district in a city which is already becoming home to some of the most growing businesses in the world.
Melbourne provides a great opportunity for businesses to come here and scale up. The city is known globally for its sprawling coffee culture. At the same time, it hosts some of the most renowned companies globally like ANZ Bank, with their headquarters in the city. Melbourne also serves as the cultural epicentre in Australia, giving the business owners and their employees tremendous quality of life, great access to education, a sophisticated mass transit network and an exceptional opportunity to grow a business in the city. All in all – Melbourne is probably one of the best cities to have your business in.
Why office workstations?
Every manager prefers getting options that give her/him an opportunity to make better decisions. Amid this, you might feel as a manager that your business and your employees have unique needs, which will be fulfilled only by every piece of office desks in Melbourne CBD customized for your need problems. So, you might decide upon commissioning a carpenter to help you with office furniture in Melbourne CBD.
The reality is that more or less, all office furniture offers similar functionalities. Hence, you are only deciding upon a certain combination of features you expect when you are out to buy office workstations in Melbourne CBD. This is the exact reason why you don't have to hire a carpenter and get everything built from scratch.
What you will need, is a sophisticated solution to help you take maximum advantage of the space available to you while still maintaining the comfort and aesthetic levels in the office. Office workstations are supposed to do exactly that. If you buy the typical office desk in Melbourne CBD along with the chairs and the partition, it will not provide enough customizability to you. At the same time, you would not want to build every inch since businesses tend to grow and end up facing new capacity expansion problems. A table, chair and partition set up will not withstand the requirements of your business. If you buy back to back office workstations in Melbourne CBD,you can solve the problem of space planning in one go.
Office workstations give you a sturdy option, which you can get assembled the way you want. Whether you are planning to buy 2, 3, 4 or 6-person office workstation in Melbourne CBD or need resources for a much larger team – office workstations are the best option to go for.
How can we help you with buying office workstations in Melbourne CBD?
We understand that running a business and driving its growth is not an easy task. We know this because we have seen some of the most prolific business operators get bogged down when they are trying to scale their operation. We help you in growing your business, by ensuring that your entire office furniture buying process is as liner as possible, and yet it fits into the needs you might have mapped in your head.
Since we have been helping businesses solve their office furniture problems for years now, we are already prepared with the solutions that you will need, for the problems you are about to face.
We take a problem solving approach. And the biggest problem that growing businesses have in Melbourne – is the lack of real estate space. You might find the right location, but the exorbitant real estate price will always serve as a constraint. As a result, businesses have to become more adaptive to the space and deliberately think about space planning.
Hence, we provide you with a free office design consultation session. Here, you will be able to define what aesthetic and functional characteristics are you seeking from your office workstations. Once we have established an office design with you in this free session, we will also provide you with free space planning. We understand that the needs of a growing business are next to unlimited, but the space is always limited! All in all – we will help you utilize every single inch of your office space, without making it all seem cluttered.
The next major issue that businesses face – has to do with the delivery times. Office furniture is not an everyday commodity. Not only does it require a timely delivery, it should also be delivered while keeping its structural integrity intact. Business operators often have to go through legacy parcel service providers who charge a very high fee for delivery such heavy goods. As far as we are on your side, you don't have to worry about any of it.
When you buy office workstations in Melbourne CBD from us, we will also provide you with free delivery to Melbourne CBD. We know that a business already has to take care of several unexpected costs and delivery charges should not be a hindrance between your employees and their new office workstations in Melbourne CBD.
Not only this, we also ensure that the furniture is installed in the most accurate way possible, at your premises. Over the years, we have observed that if the installation is not done correctly, you might as well order broken furniture because that is where it will eventually end. Furniture that is not installed properly, causes unnecessary breakdowns in productivity since the users have to switch positions frequently.
Thus, we ensure that the furniture is installed by professionals who have built a repute of precision in the industry. We send these servicemen to your offices, so they can install the furniture for you.
In Conclusion We are aware of your ambition, thanks to your sheer presence in Melbourne CBD. Our goal is to ensure that office furniture buying should not cause any hiccups in the growth of your business. Thus, we stand by you, throughout the process and help you at each step. Get in touch with our team and start with your furniture buying journey today.